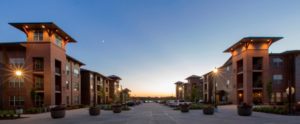 Are you looking to move to Shadow Lake Square Apartments in Papillion, but your move date is further out than our currently availability? Are you in love with a specific floor plan or view? Lucky for you, we have a wait list option!
Getting on the wait list is very easy. Simply submit your application for approval and $40 application fee, as usual, along with a $150 wait list deposit. Upon future selection of an apartment, that $150 wait list deposit will roll into your security deposit.
In addition to your application, you will fill out a wait list agreement specifying what/when your preferences are. This can include things such as timeframe in which you are able to move, floor plan, floor level, lake view, etc. Once a unit with that fits your preferences comes available, we will contact you immediately.
Are you a current resident with a friend or family member that might be interested in our wait list? Contact us for details on our referral bonus requirements!
Wait list applications can be completed via paper application or online application. Click here to see our current availability and floor plans. You can call 402-916-4137 or send an email to slsleasing@roberthancockco.com to schedule a tour. We would love to have you as a member of the Shadow Lake community! With nearby shopping, restaurants, and lake view beauty, we think that you'll love being of the Shadow Lake community too!