New Year's Eve Fireworks Spectacular Wednesday December 31st 7:00pm Gene Leahy Mall, 14th and Farnam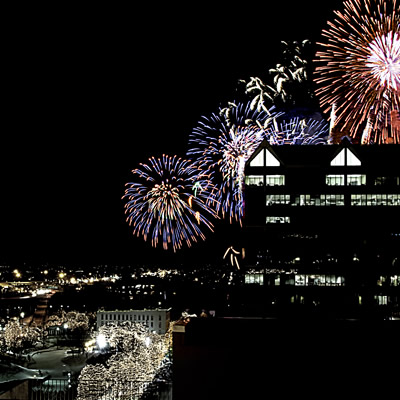 Celebrate New Year's Eve with this year's Fireworks show! The closing event of the Holiday Lights Festival, it is one of the largest New Year's Eve fireworks displays in the region. Enjoy the spectacular show with family or friends before heading out for the evening. And be sure to arrive early – the event is expected to draw more than 30,000 people. Elderly persons and citizens with disabilities are welcome to view the fireworks from the fourth floor of the W. Dale Clark Library.
Each shell is choreographed to open on cue to a musical score developed specifically for this event. Spectators are encouraged to bring radios and tune in to Star 104.5 – The Christmas Station – to hear the lively, party-themed music as you watch the dazzling show.