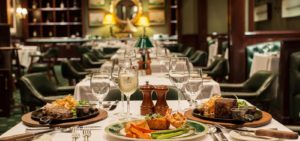 One of the many special things about our Property is that we are essentially located in the middle of one of Omaha's local food meccas. Anything you could want within a mile radius.
A foodie's paradise without a doubt, so many things its hard to count. So, allow us to be your gluttonous guide, as we fellow foodies fixate to find, the best eating establishments that come to mind.
Breakfast, the best local places in the area for a quick pick me up:
– Brugger's Bagels
– Starbucks
Lunchtime, need a breather in a time crunch:
– McDonalds
– Jimmy Johns
– Burger king
– Which Wich
– Little King
– Dairy Queen
Lunchtime into Dinnertime, but you're in no rush try these:
– DJ's Dugout
– Fernando's
– Greenbelly
– Deleon's
– Toppers Pizza
– Arcadian Grille
Ethnic Food, feeling adventurous?
– Taj Kabob & Curry
– Cilantro's Mexican Cuisine
– Thai Pepper
– Maharaja Indian Cuisine
– Grand China Buffet
Cocktail time, plenty to choose from:
– Cunninghams Pub & Patio
– The Green Onion Lounge
– The Bull & Bear Lounge
– The Old Mill Lounge
Hopefully this guide directs you to some good Omaha eats and drinkeries. We here at Parkwood Manor aspire to bring the community together as food and drink does with everyone!
"You learn a lot about someone when you share a meal together."
– Chef Anthony Bourdain