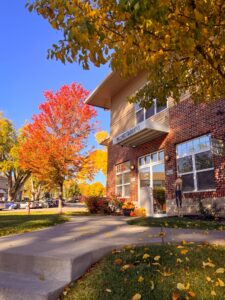 When it comes to apartment living, there are many perks to choosing an apartment for your next home, no matter what stage of your life you are in. Pacific Gardens Apartments is located just off 78th and Pacific, in close proximity to Aksarben Village, Bergan Mercy Hospital and UNO Campus. With competitive pricing, remodeled and traditional style units, and a 24hr fitness center, Pacific Gardens is perfect for your next home.
Owning your own home can be considered the "American Dream" for some. As the economy and life are always changing, a house may not be in the cards for everyone. It is no secret that living in an apartment is much cheaper than paying your mortgage. With the lower cost of an apartment, it is easier to budget for. We use a competitive market-based pricing system, making our rates some of the best in our area. You also have more flexibility in where you call home. Mortgages range from 10-30 years, leaving you feeling trapped. If you want to move, there is much more hassle selling your home compared to finishing your lease term. At Pacific Gardens, we offer anywhere between 4- and 14-month lease terms. So, no matter how long you are staying, you are always welcome with us.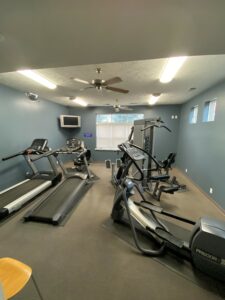 There are many things that can factor into the convenience of apartment living. As we are in central Omaha, you are in closer proximity to grocery stores, restaurants, and gas stations. In a few minutes, you can easily get onto the interstate for an quick commute. With an apartment, you do not have to worry about common household upkeep. You have no lawn to mow, if you have problems with your HVAC, the maintenance team will take care of that for you. Our maintenance team is here to help weekdays from 8am-4:30pm. If you have an after-hours or weekend emergency, don't worry! We offer 24/7 emergency on-call maintenance.
Here at Pacific Gardens, we value our community. With 26 buildings throughout our property, there will always be new faces for you to meet. We regularly host resident events to show our appreciation to you and show our community spirit. Some examples of recent events that we have done include Travelin' Tom's Coffee Truck and Carousels Soft Serve Icery Trucks. We do events outside our Pacific Gardens community as well, such as hosting a food drive for a local food bank.
Our office is open from 8am – 5pm weekdays and 10am – 4pm Saturdays. Stop by or give us a call to hear more about our availability and see Pacific Gardens Apartments for yourself! Now is the time to make Pacific Gardens your next home.
Contact Us:
402.391.7217
7616 Pierce Street Omaha, NE 68124
https://pacificgardenapartments.roberthancockco.com/